Our Team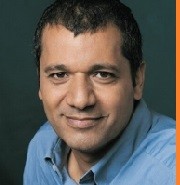 Eran is Naomi's father and Ronit's spouse. Founder of Green Course, a student organization; founder of the Green Movement Party; and former Chairperson of the Heschel Center for Sustainability. Serves as Director General of Life and Environment since May 2017.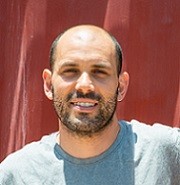 Nir is Noam and Lia's father and Yael's spouse. An environmental activist for nearly 20 years, Nir has extensive experience in event production, logistics, organizational work and environmental education. In the past he served as a logistics operations manager and was owned a business that provided production services for environmental events and campaigns. He also initiated and produced the 2010-2011 activism festivals, and was a member of the educational team of the "Green Elephant". Nir holds a bachelor's degree in Science and Environmental Education. He hopes he would have enough stories to tell his grandchildren.
Moran engages with groundbreaking activities that have meaningful and positive impact for a healthy and sustainable society. During her career she worked and volunteered for environmental organizations as well as private sector companies working on various environmental issues. She holds a B.Sc in Life Sciences from Bar-Ilan University and an MA in Environmental Management and Development and an MA in Diplomacy, both from Australia National University.
Yotam promotes the field of activity in municipality committees. During his career, Yotam was engaged in sustainability education and ran an eco-gardening business. He began his career in environmentalism at the Society for the Protection of Nature. Yotam has a BA in Sustainability from Tel Hai College. He hopes to make the world a little greener every day.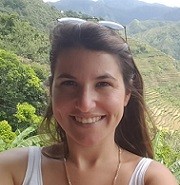 Chen has been active in the environmental field for over a decade. Over the years, she has been involved in environmental education and training. She holds a bachelor's degree in Geography and Environmental Development from Ben Gurion University and a master's degree in Natural Resource Management and Urban Planning from the Hebrew University.
Vered is the mother of three children. For the past 22 years, she has been involved in information and project management for television and cinema. Vered has a Bachelor of Arts degree from Tel Aviv University.