Our Board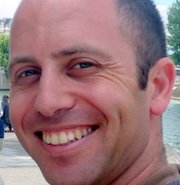 Barak is the father of Eviatar, Zohar and Be'ery and Tamar's spouse. Founder of the Generator for Local Growth that promotes sustainable neighborhoods, urban nature and other municipal sustainability initiatives. A permaculture training (sustainable planning and design) facilitator, as well as the designer and leader of the two-year program for personal, social and environmental growth. A co-founder of Permaculture Israel, member of the Israel chapter of the Transition Movement, together with a group of local activists engaged in transforming his neighborhood (Maoz Aviv) to become more sustainable in its daily practices and serve as a model for sustainable neighborhoods. Formerly, facilitating growth processes and sustainable change in educational institutions and youth villages for the Institute for Democratic Education. Barak holds a bachelor's degree from the program of Philosophy-Economic-Political Sciences at the Hebrew University of Jerusalem and a certificate in Permaculture Design; he is also a fellow of the Heschel Leadership Program for Sustainability; finally, he has taken a wealth of courses in physical ecological planning and participatory leadership methodologies (Dragon Dreaming, Transition, Sociocracy, the Art of Hosting, The U theory and more). Formerly, a Web project manager and strategy consultant at SCEPIA and Matrix working with major Israeli companies.
Dana worked for 5 years at Adam Teva Vedin, leading the Economics and Environment department, handling issues related to the management and development of natural resources, air pollution, development of the energy sector and more. After earning an LLM degree from Columbia University, focusing on environmental law, Dana worked as an environmental policy advisor at the United Nations. Currently, works as an environmental policy consultant for international and local organizations while establishing a center for climate change policy.
Environmental educator, entrepreneur and manager. Victor is a fellow of Heschel's Sustainability Fellowship Program and the Mandel Educational Leadership Program. He holds a BA in Geography and Education and an MA in Health Systems Management. He has extensive experience in training and management. Victor founded and managed the environmental protection activity in the IDF, and formulated the environmental management policy while influencing the whole environmental management perception at the IDF. He laid the organizational foundations for the Environmental Protection Administration at the IDF, which he later helped to establish. He served as the representative of the Minister of Defense at the Knesset committees, and was a member of the management team of the Ministry for Environmental Protection; he was a co-founder of the award given by the Minister for Environmental Protection to IDF units; founder of the Nature and Environment Awareness Week, the Environmental Photography Contest, and the Environmental Initiative Fund in the IDF. He founded, directed and managed the Environmental Education unit in the IDF, and was one of the founders and managers of the IDF's Israeli heritage knowledge base. A tour guide and a senior lecturer in the fields of education, sustainability, and Israeli heritage. After 23 years of military service, he retired and in February 2016 he was nominated CEO of the Heschel Center for Sustainability.
Hagit is the director of the Israeli Forum for Sustainable Nutrition (ISFN). She provides environmental and health risk management consulting services for public sector institutions. Hagit holds a PhD in environmental biology and is a graduate of the Mimshak program. She is one of the founders and leaders of the Committee for the Protection of Open Spaces in Rehovot and served as the General Manager of the Green Movement.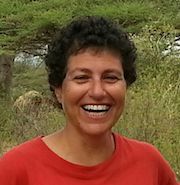 During her thirty-year career as an activist Hagit has been focusing on advancing environmental and social well-being. She holds an MA degree in Zoology and Ecology. She is the Director of the Green Network, that strives for environmental and social change, and advocates for education for sustainability ever since it was founded 20 years. During her adult years she has been volunteering with educational initiatives aiming at creating a sustainable world while being respectful toward our human and physical environment.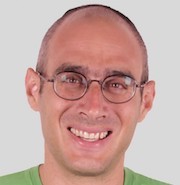 Already when he was in elementary school, Jonathan proved to be an entrepreneur when he started a nature protection class. Later when he was in junior high school, he led a campaign to stop elephant poaching. He made his Alya in 1995 following which he pursued his doctorate studies. His research focused on the topic of environmental perceptions within religious parties in Israel. While conducting his research he taught a course on environmental protection and politics for three years as an associate lecturer in the Political Science department at Bar-Ilan University. In 2010, he established Makom, a college for environmental studies in Jerusalem, and gave lectures on various aspects of Judaism and the environment. In 2014, he joined Greenpeace as a campaign manager, a position he has held for the last four years. As campaign manager, he has been involved in a number of campaigns including promoting the use of solar energy in Israel, advocating the shutting down of the coal station in Hadera, expanding the Deposit Law, as well as preserving the Amazon forests.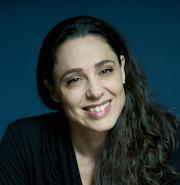 Maya Jacobs has been the Director of Zalul since January 2012. In addition, Maya was nominated to represent the environmental organizations in the inter-ministerial committee that issues permits for the discharge of water and wastewater into the sea; she is an active member and part of the founding team of the forum for "Sane Construction" and a member of the board of the Atid Kachol Lavan Movement, that aspires to secure the democratic and Jewish identity of Israel. Maya is a commentator and analyst on environmental, social and economic issues and is a regular panelist on radio programs and various conferences. In 2018, she was chosen by Lady Globes as one of Israel's 20 leading women activists. Maya has 20 years of experience in strategic consulting, government relations and communications. She served as spokeswoman and team member of Prime Minister Ehud Barak, as Chief Information Officer of the Israeli Consulate General in New York during the Second Intifada, and as Chief Representative of the Geneva Initiative (Beilin-Yasser Abed Rabbo) in North America. Upon her return to Israel in 2005, she served as director of the Center for Philanthropy at Sheatufim and later as a social investments consultant for philanthropists, politicians and organizations as well as a communications and government relations director in the International Fellowship of Christians and Jews. Maya holds an MA in Public Administration from the Interdisciplinary Center in Herzliya, an MA in International Relations and Political Science with focus on international communication and conflict resolution from Columbia University in New York and a BA in Communication and Jewish History from Tel Aviv University.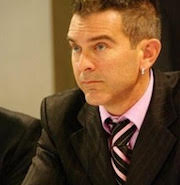 Michael has been an environmental activist for 25 years. He worked for Greenpeace for 4 years in various capacities including as a campaign manager. He founded Green Action and managed the organization from 1994 to 1998. He was an environmental activist in Europe, worked as an expert consultant on community resilience to climate change with the New York office of the Red Cross in 2011-2016, campaigned in support of the Standing Rock and led campaigns against the US oil and gas industry in 2011-2017.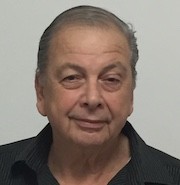 Moshe managed the Environmental Authority in the Tel Aviv-Jaffa Municipality for 25 years (until 2015). He continued to be involved in environmental protection efforts as a member of the management team of the Yarkon River Authority, with an emphasis on rehabilitation and development of the stream. He serves as an environmental consultant to local authorities, a member of the Knesset Water Lobby, a member of the Environmental Committee of the Givatayim municipality on behalf of Life and Environment, and an environmental protection advisor on the Business Licensing Reform. In 2014 he was elected by Ma'ariv as one of the 100 most influential environmentalists in Israel. He is certified by the Ministry of Environmental Protection in a number of areas, and certified by the Standards Institution of Israel as a Green Building consultant. Moshe also lectures on environmental-related topics, and is one of the founders of the Association of Environmental Consultants in Israel.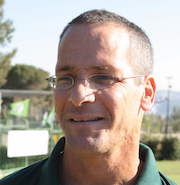 Nir Papai served as Interim Director of Life and Environment in 2015-2017 and as Interim Chairman of the organization in 2018. Having environmental protection experience of more than 20 years he currently serves as VP Nature and Environmental Preservation at the Society for the Protection of Nature in Israel (SPNI). He is a former member of the Board of Directors of the Ariel Sharon Park; he was nominated to represent Life and Environment in the Coastal Environmental Committee of the National Council for Planning and Building and in the National Infrastructure Committee. He holds a BA in Archeology and Geography; an MA in Geography with major in Urban and Regional Studies and Environmental Policy and Planning from the Hebrew University of Jerusalem; and an MA in Public Policy from Tel Aviv University.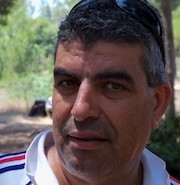 Abed is the director of the al-Amal Organization and the coordinator of the Jewish and Arab Citizens for Sustainability forum, that has been engaging in community education campaigns over the years. Together with Arab and Jewish communities, he leads community processes on environmental themes in the north of the country. In partnership with national and regional organizations, he founded and has been coordinating a coalition to protect the Bet Hakerem Valley. He is involved in the campaign advocating for halting the pollution in the Haifa Bay. He founded and led a range of environmental actions and activism networks in the northern towns of Israel, including Tamra, Ba'ana, Majd al-Krum, Dir al-Assad, and others. He coordinated the struggle against the transfer of the LPG pipeline from the Haifa Bay to the vicinity of the Kabul local Authority and Kibbutz Yassur.
Director of the Planning Division in the Jewish National Fund
My environmental activism began when I was a member of the student union at Tel Aviv University. I pursued my PhD studies in chemistry, specializing in fuel cells for environmental use. My Professional career in recent years includes investments in environmental technologies (smart mobility, water, renewable energies, etc.). Along with this activity, I served as a member of executive boards of various organizations or delegations with an emphasis on environmental issues.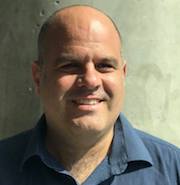 Shay is the head of the community organizing hub at the Shaharit Institute. He started his career with the environmental movement some twenty years ago as a Green Course Coordinator at Ben Gurion University and later as spokesperson and General Director of the organization. Later on, he worked for various environmental and civil society organizations and led numerous municipal and national political campaigns. He also serves as chairman of Israfans - the association of supporter clubs and fan projects in Israel.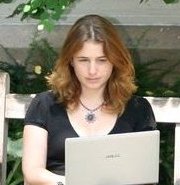 Tammy holds an LL.B. degree from Tel Aviv University and an LL.M. (cum laude) in public and international law from Northwestern University in Chicago. Currently, she manages the Marine Environment department at Adam Teva Vedin. "I believe in the deep connection between man and the environment, that emerges from the enormous instrumental importance (health, emotional, cultural and social) of environmental resources for us, as well as from the intrinsic value of ecosystems, nature and biodiversity. By virtue of this connection we are bound to assume personal and public responsibility and to protect the environment in the present and in the future".